Every February, America celebrates the culture and talent of African American's. On The 8th of February, 2014, The Apollo Theatre celebrated its 80th anniversary with its fifth annual Open House that reached out to the community with entertainment and workshops.

Apollo has been the number one Theatre in New York City to provide a spotlight for African-Americans to showcase talent. Apollo is most known for discovering new talent, and turning amateurs into legends with its signature Amateur Night. Behind the Apollo brand lies many workers who work day-in and out to contribute to the future of Apollo. Apollo Director and Ambassador, Billy Mitchell stated he's been working at the Apollo since 15 years old.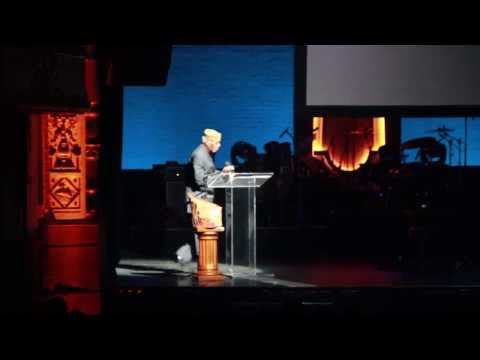 When CEO and Reporter of CelebsGotNews.com Taikeya J, asked visitors from the community what their views were on the impact that the Apollo Theatre provided over the years, one attendee called Apollo "home."
"I have always felt welcomed when entering the Apollo and enjoyed myself when attending events!"
While Black History month mainly highlights legends, CelebsGotNews found it very important to interact with visitors and get their perspective of their Apollo experience over the years and what black history month meant to them.
"I've lived in the community since Apollo first opened and witnessed legends like Michael Jackson perform and till this day it continues to be the place to be entertained," said a wisdom keeper (attendee).
The wisdom keeper further added, "When I think of Black History Month, I think of Apollo and all the black talent that was discovered."
The Open House event highlighted history through the eras of music with Harlem Swing, Jazz and Hip Hop. The audience was on their feet with performer Petawane Burris singing 'Before I let go,' and were Screaming with The Dynamic Rockers Dance Crew. The audience was silenced (in deep thought) with Claudia Hayden and Spoken Word artist Jaylene Clark Owens. "What a great experience," is what attendees said as they were leaving the Apollo.
@Celebsgotnews
Celebsgotnews@gmail.com