Karmin, Rising Stars
This month Celebs Got News shares a group called Karmin who is an American pop, dance, rap duo from Maine and Nebraska. Most would say the two are STARS and not Rising Stars.
The music group Karmin' are 26 year olds, Amy Heidemann and Nick Louis Noonan who had their big rise to stardom when they released their first cover, Chris Brown's "Look at Me Now" via You Tube. Karmin's Amy and Nick met in Boston while attending Berklee College of Music.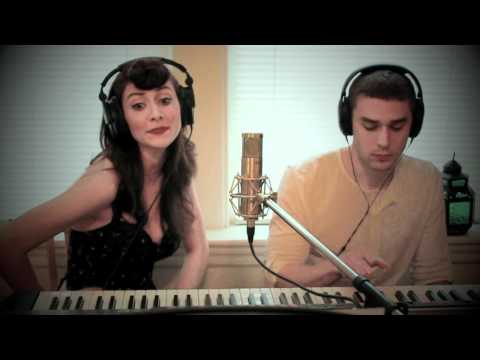 The duo created several covers ; including Nicki Minaj's "Super Bass,"  Lil Wayne's "6 Foot 7 Foot," Eminem's "Lighters ft. Bruno Mars" and "I Need A Doctor," Adele's "Someone Like You," Lady Gaga's "Born This Way," Cee Lo Green's "Forget You," Jessie's "Price Tag ft. B.O.B," Kate Perry's " Firework" and "Teenage Dream," Go West's "King of Wishful Thinking," Willow Smith's "Whip My Hair," TLC's "No Scrubs" and Maroon 5′s "Misery."
Karmin has released orginal singles like, "Brokenhearted"  and "Hello" which topped charts for Billboard Dance at Number 1, The United States at Top 20, Australia, New Zealand and the United Kingdom at Top 10.
The duo has appeared on The Ellen DeGeneres Show, The BET Awards (2011),  Saturday Night Live,  ABC network's Good Morning America, America's Got Talent, and Ryan Seacrest show.  Karmin is signed to Epic Records with L.A Reid.